SL500
A fast acting, penetrating grease for lubrication of general moving components subjected to high pressure, impact and vibration.
scroll me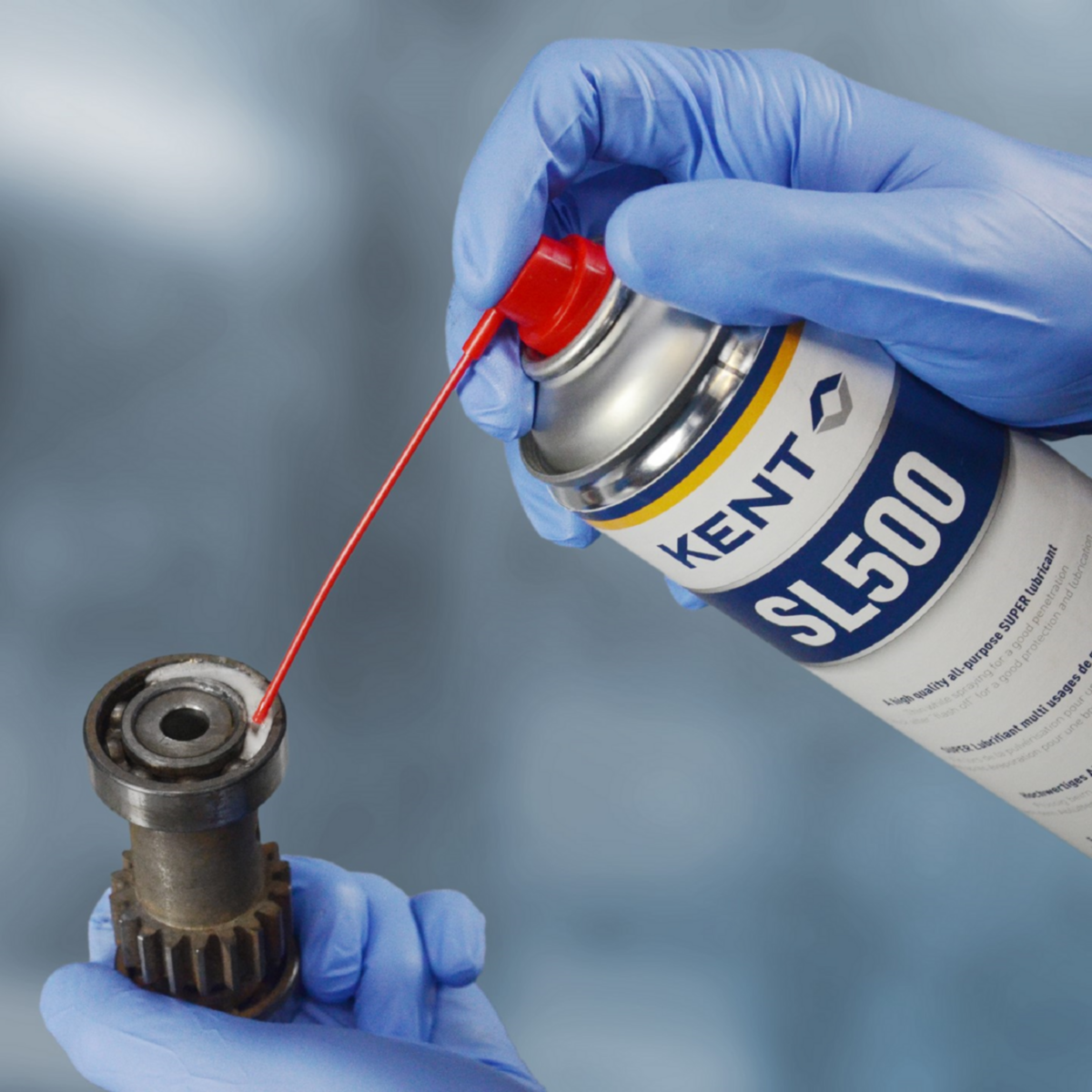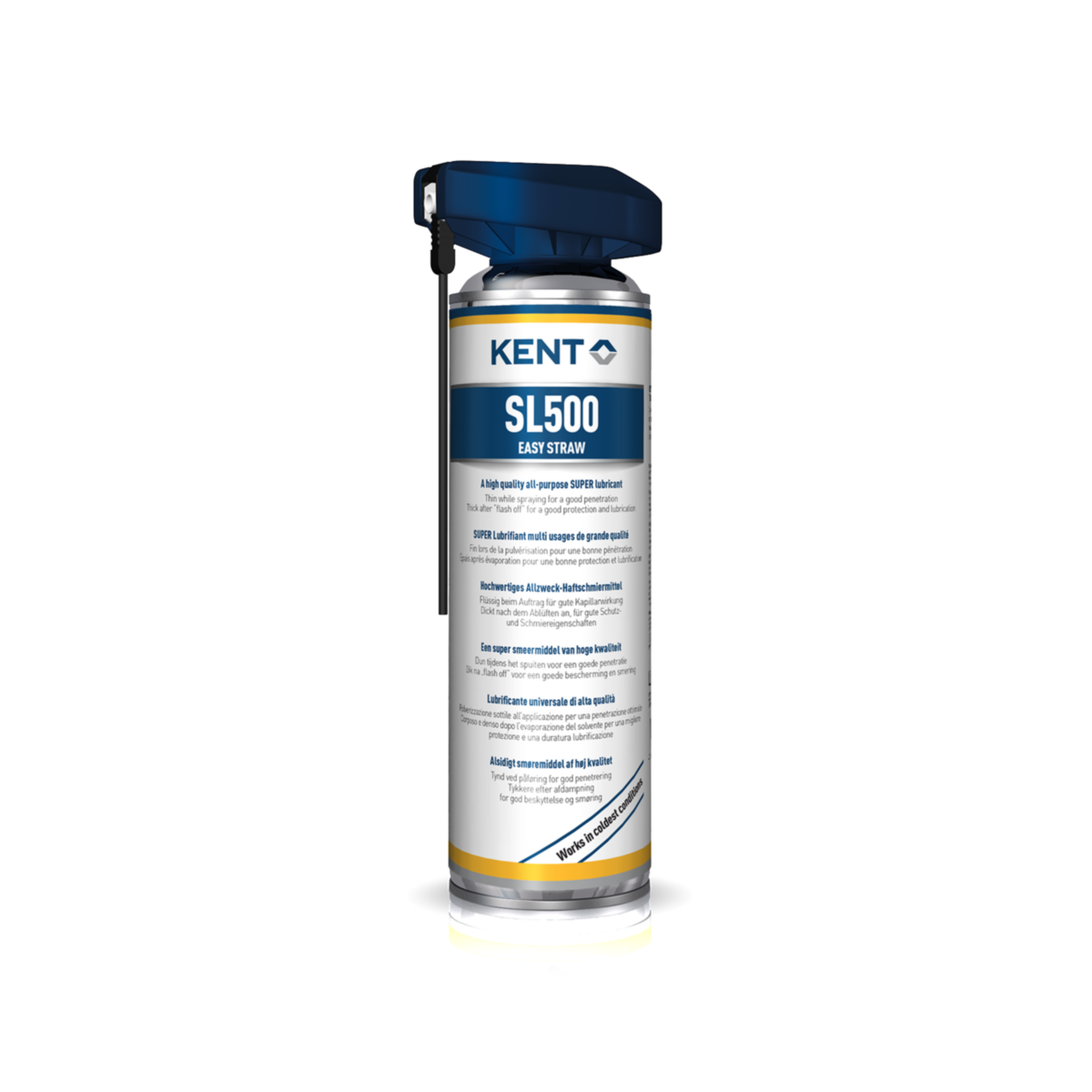 Features & Benefits
Special formulation - thin while "spraying" for a good penetration and thick after "flash off" for a good protection and lubrication
Excellent penetrant - gets to where lubricant is required
Transparent appearance - invisible protection
Moisture repellent - protects against corrosion
High adhesion - stays where it is needed
High lubricity - reduces wear and friction
Application
KENT SL85/SL500 is a lubricant based on a mixture of synthetic oil, mineral oil, tackifiers, anti wear-anti oxidation-, anti corrosion additives and PTFE.
It's a spray grease with excellent penetrating ability and very high adhesion and designed for lubricating general moving components during the service schedule, such as:
Door hinges, check straps, door locks, bonnet and boot hinges and catches, pedal pivots, fuel cap locks, seat rails, control linkages, cables, chains (O/X/Z-ring) and much more.
Once the propellant has flashed off, it leaves a high degree of both protection and lubricating properties.
Instructions
1. Shake well before use.
2. Clean the moving parts before application with a KENT degreaser (e.g. Soft Surface Cleaner or Acrysol) and dry with a cloth.
3. Spray from a short distance directly onto the moving parts of the component requiring lubricating.
4. Allow the product to flow and let the solvents evaporate.
5. Remove excess of lubrication.