Silicone Grease
A high quality 100% silicone grease for lubrication and moisture protection.
scroll me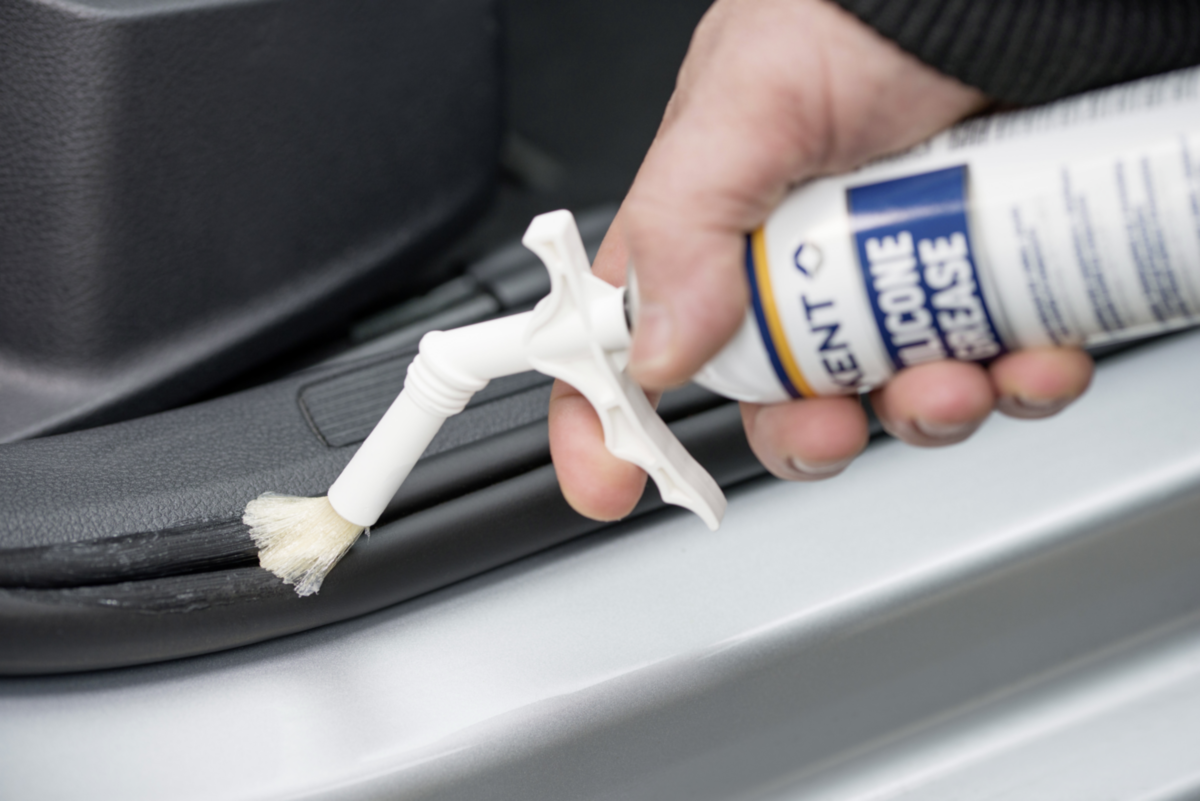 Features & Benefits
No fatty acids or solvents - will not harm rubber, plastic or nylon
Does not run - stays where it is applied
Leaves a greasy film - isolates & protects against moisture oxidation
High dielectric breakdown voltage - prevents arcing on electrics
Will not dry out or harden - provides protection under most adverse conditions
Lubricates & feeds rubber - promotes longer life on rubber components
Water resistant - will not wash off
Resists UV - prevents weather-strips cracking
Application
Mainly purchased as a protection for electrical connections, KENT Silicone Grease is suitable for coating terminals prior to assembly, therefore providing permanent protection against water penetration and oxidation.
Being 100% pure silicone, with no bulking agents, it is totally safe on sensitive materials such as gold plated terminals used on many vehicles such as Fords, as well as plastic & nylon connection blocks found on most vehicles. Provides good lubrication and protection of brake, steering and gear change components.
It is also a first class lubricant and is suitable for specialized areas such as curtain sided truck runners and roller door guides on emergency vehicles. Additionally, as a protection against UV and premature aging, when used on rubber items such as door weather-strips. The high viscosity makes it suitable as a valve and pump packing lubricant with lasting qualities. Can be used also for process instruments and as a lubricant for ground glass joints and stop-cocks under vacuum conditions.
Instructions
1. Apply Silicone Grease on the surface.
N.B.: For best results the product should be used at room temperature, approx. 18 °C and the surface has to be free from dust, dirt, oxidation and old grease.